A Handful of Faith and a Pot of Beans and Rice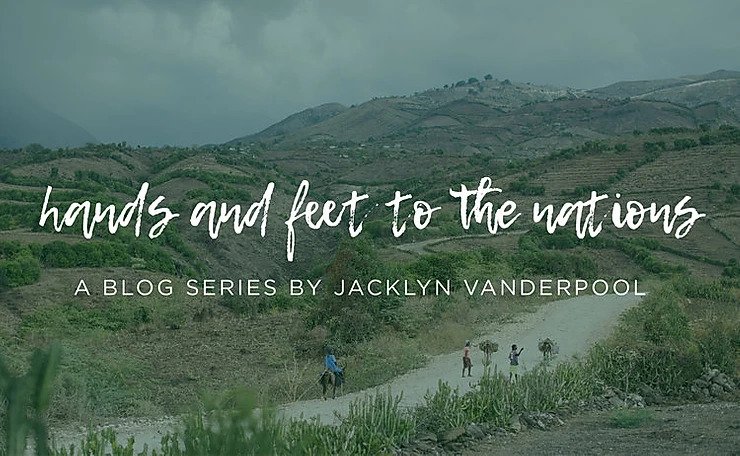 Reposted from her blog on April 10, 2018
A year ago today, I felt like the Lord was calling me to something new, so I took a deep breath and stepped out in faith.
At the time, I had been living in Haiti for nearly a year, and I loved my job. I was teaching about 15 women in my discipleship training class, I was going out into the villages and sharing the gospel when I had a spare hour or two in the afternoons, and I felt like I was settling into as decent a routine as possible for living in Haiti. But in April of 2017, I felt like the Lord was challenging me to more. I felt like He was saying, "Don't get comfortable or complacent."
On April 2, I was sitting in church in the States, and I felt my spirit was wrestling with being happy and proud of the work I do but not just letting that be good enough. I decided to start easy. My first thought was, "What did Jesus do?" I started naming the qualities and characteristics of Jesus, and I opened my bible to Matthew 14, Mark 6, and Mark 8. Each of these passages talk about Jesus feeding large numbers of people. In each passage, it says that Jesus had compassion on the people. Jesus met the needs of each person. If they needed healing, He healed; if they were hungry, He fed, and without fail, He always met the spiritual needs. That day in church I wrote in my journal, "Make a pot of beans and rice, bring plates, and sit at the water well. Share the gospel and bring meds to heal the sick. Start in Cai Soda. How can I reach more people for Jesus and how can I look more like Jesus?" As soon as I made it back to Haiti, I talked to our head cook, Mauna, to see if she would be willing to make an extra pot of beans and rice. She happily agreed, and I was ecstatic that plans were falling into place.
The next day, I put the beans and rice in the back of the truck, drove to Cai Soda with Pastor Sargesse, and while I made the plates of beans and rice, he preached to everyone as they gathered around. We were able to feed about 50 children, a much smaller number than Jesus' 5,000+ but it was certainly a start! I was amazed at how effective this was. The children and adults that had gathered were willing to listen and were curious to hear what we had to say.
Normally when we went to share the gospel, we had been sharing with individuals. This time we were able to share the good news of Jesus to over 50 people at once! As we drove home, I started dreaming even bigger. We need more food, more plates, more spoons, and we need to try to do this several times a week. Now, a year later, we can make upwards of 550 plates a week. We can visit villages repeatedly because after sharing the gospel for the first several visits, we can then go deeper into how to walk with Jesus on later visits. And we have had hundreds of Americans join us in experiencing how to share the gospel.
The Lord has been so kind to introduce a new program at LiveBeyond through something as small as handful of faith and a pot of beans and rice. I eagerly look forward to this next year, daring not to get comfortable and dreaming with the Lord to see what His next plan holds for expanding the Kingdom of God in Thomazeau.
Plunder hell and populate Heaven,
Jacklyn Vanderpool
#LiveBeyond #livebeyond #evangelism #beansandrice #anniversary #missionary