Rene, the (Ex) Voodoo Priest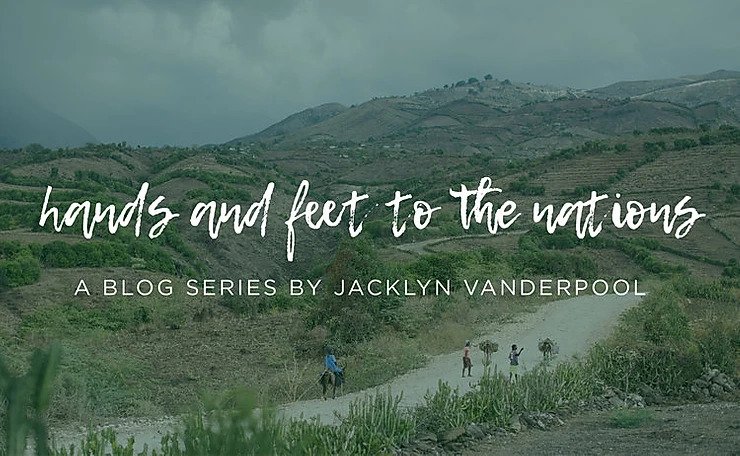 Reposted from her blog on September 18, 2017
Over the last five months, I have been amazed by the ways the Lord has used the "Beans and Rice Evangelism" to meet physical hunger but more importantly spiritual hunger. Every day we are able to give out over a hundred plates of rice and share the gospel. And while this has been a delight and a joy, I do not want to become complacent. Several weeks ago, I began praying about the opportunity to go back to the peristyles and share the gospel. Even with all the evil that voodoo priests partake in, killing children, cursing people, encouraging the rape of special needs girls and boys, they are children of God. They have been lied to by Satan, and they are so incredibly lost. But while I have been praying for this opportunity, the Lord has already been at work! On Sunday, we had a man named Rene come to church to say he wanted to be baptized. As he was giving his testimony, he said that he worked in the largest peristyle in Thomazeau and had been a slave. He said that the Lord came to him and gave him a revelation.
Afterward, he sought out one of the men in his dream, Pastor Sargesse. When Pastor shared the gospel with him, he accepted, renounced voodoo, and was ready for baptism! I can't help but see how much the Lord loves His children! Romans 5:8 says, "But God proves His own love for us in that while we were still sinners, Christ died for us." There is no distance that God is unwilling to go to bring one of His children home, even for voodoo priests. What a great, loving, and wonderful God we serve!
Please be praying for Rene, that the lies and strongholds the enemy has over him will break in the name of Jesus. That Rene will be a shining example to Voodoo priests all over Thomazeau and Haiti. And that all will see the goodness, hope, and gift of eternal life that is found only in Christ!
Yesterday, one more soul was taken from the pits of hell and added to Heaven!
Plunder hell and populate Heaven!
Jacklyn
#LiveBeyond #livebeyond #evangelism #Haiti #missionary